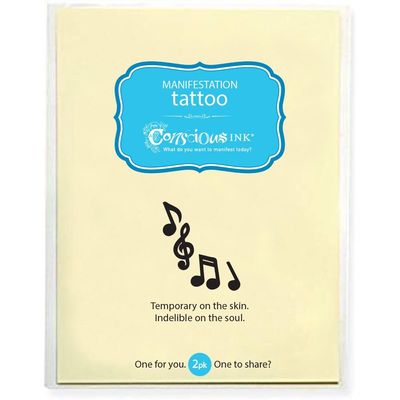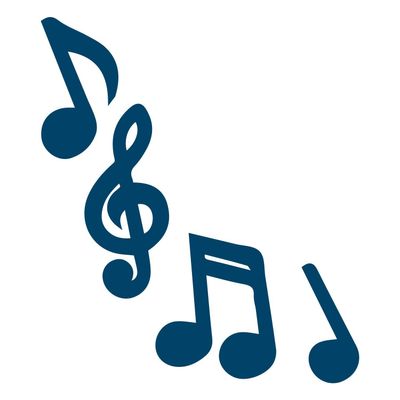 Musical Notes
Conscious Ink
$11.99
or 4 interest free payments of $3.00 with
learn more
"Music gives a soul to the universe, wings to the mind, flight to the imagination and life to everything." ~Plato.
Breathe life into the ordinary with our Musical Notes Manifestation Tattoo.

Size:5 cm x 3.5 cm
Our Manifestation Tattoo 2-Packs come attractively and responsibly packaged with eco-friendly materials. Each pack includes 1 alcohol pad to clean/prep skin for best application, 2 temporary tattoos, individually cut to size and has a clear protective cover and "Intention Setting" instructions to prepare the soul.
Instructions on how to apply are on the back of each tattoo. Removing your tattoo is easy. Use household tape, baby oil, rubbing alcohol, or hand sanitizer.
Attention: Don't apply to sensitive skin, open wounds, near eyes or if allergic to adhesive.

These long lasting Temporary Tattoos last 2-5 days on average (up to 7) depending on skin type and usage. They're safe, non-toxic and made with FDA certified colorants. They exceed safety standards for the FDA, Canada and the EU.

Packaging is made with recycled paper. Made in USA.
SKU: 10000-51