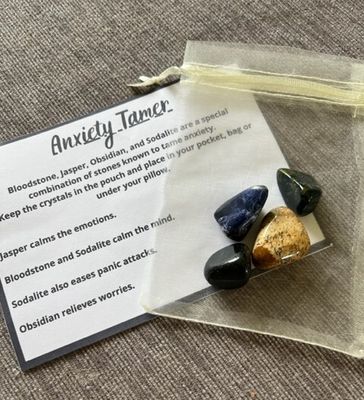 Anxiety Tamer - Tumbled Crystal Set
$12.50
or 4 interest free payments of $3.13 with
learn more
Bloodstone, Jasper, Onyx, and Sodalite are a special combination of stones known to tame anxiety. Additionally, Jasper calms the emotions, while Bloodstone and Sodalite calm the mind. Sodalite also eases panic attacks, while Onyx relieves worries.
Each set comes with four crystals (which are charged with Reiki), a organza bag to keep the stones in and an information card and
Keep the crystals in the pouch and place in your pocket, bag or under your pillow.
SKU: 10000-117